 © Whispering Smoke Healing Touch - Design by Soft-Tips consulting



s a complement to traditional and holistic veterinary care, HTA uses techniques that clear, balance and stabilize the energy system to facilitate self-healing. Healing can occur even when the physical body is unable to recover.

ealing Touch for Animals® (HTA) is a series of both off body and gentle touch techniques used to balance the energy system of the body to help support the animal's natural healthy physiology. It is subtle, nurturing energy used to help the body rest, restore and rebuild.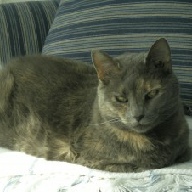 The Benefits of HTA include:
decreasing pain

calming anxiety, including separation anxiety

reducing stress

supporting overall wellness

behavior modification

trauma release

aid in healing injury, illness or disease

strengthening the immune system

preparing for and recovering from surgery

assisting in the end-of-life transition